Poring over your myriad of product types and quantities to create A+ content for each of them that serves its purpose will be a monumental undertaking. The breadth of content that can be posted on it also means the need to use more sophisticated techniques like graphic design that could add costs and drain the time you use for running your core business operations. You'll also need to learn about and follow the regulations imposed by Amazon for the same. A task as demanding as this is best left to QuikTek Info's Amazon A+ listing experts, who can manage everything for you while staying within your budget and deadlines.
What's In Store In Our Amazon A+ Content Writing Services
Customers may be in strong supply but their attention spans surely won't be. Your A+ content should sway their interest in your product as quickly as possible to actively create a purchase from their visit. Only content that is compelling and informative has the power to perform that feat. It is the type of content that QuikTek Info Services creates for your A+ pages when you outsource your requirements to us.
To generate that bespoke Amazon A+ content for your product listings, we have in store a multitude of services. They are tailored to give you the best ROI for your investment while setting up customized A+ pages replete with content that'll draw, inform, and compel your customers to buy your product with trust. Our Amazon A+ listing services are tuned to be a collaborative venture, always aiming to fulfil your business objectives at every turn without compromising on the quality, cost, or time in any way. We even offer guidance to those who are not well versed with the platform and are not certain of the choices to be made with regards to the look and content of their pages.
The following are the services you'll benefit from when you decide to go with our Amazon A plus listing content writing services:

Content Strategy

All good projects have good plans that precede them, and your A+ content writing requirements will be having the best with us as your partner. We will bring in our years of experience and expertise in the field of eCommerce support that's focussed on creating a strong and productive content strategy for it.

We will take into account your business's goals, your timeline to achieve it, your idea for your pages, your competition's status and your present standing compared to them, market conditions, product favorability among the target audience, and many more such influential factors when crafting your bespoke strategy. Our Amazon A plus listing experts will also analyze any present strategy of yours to identify, and course-correct if necessary, any loopholes it may contain.

When completed, you'll have a content framework that is bound to bring in the conversions and reduce the bounce rates by being the progenitor of content that is appealing and compelling. We'll continuously monitor and revise the strategy too depending on the circumstances arising due to the many influential factors. And, we'll be making sure that it is comprehensive and actionable at every instance.

Image Optimization

One of the key benefits of A+ content is the ability to add visual elements that go beyond the standard product images. These images, whether in the foreground or the background, add to your overall theme and brand image, helping you to stand out from the competition. Our Amazon A+ listing services are capable of providing you with such images, along with the necessary editing and enhancement to make them shine through.

Our experts will comb through your database for images that present your products in the most entrancing manner and perform high-end editing to further those qualities of theirs. They'll perfect the images according to the requirements of the platform as well as add the necessary alt title for improved SEO performance. They'll select by themselves, or suggest and have you select, the images that'll go into your background.

With QuikTek Info, your Amazon A+ pages will be a thing to admire due to the high resolution images in them, bringing in the traffic and revenue you are seeking.

Detail Page Layout

Writing detailed product descriptions for your Amazon products that's SEO and regulations compliant is the bread and butter of your marketing. A+ pages take that up several notches. With A+ detail pages, you can add different products along with their descriptions being sold under the same discount slot into a single package. Presenting such a creation that a customer won't miss anything in the entire page requires the deft touch of our Amazon A+ listing writing services.

This expert catalog management and product description writing work done by us will be centered around maximizing the CTR of your page's visitors, pushing them to purchase as many products as possible. Limited-time discounts and other similar offers will be added and the prices updated accordingly for real time sales data collection and categorization.

Metadata Entry and Keyword Selection

Meta data is one the most crucial identification information for an Amazon A+ page. It informs search algorithms about its various content components that in turn act as pointers for it when pushing it on SERPs. Our experts will enter metadata for your pages that includes the choice of keywords and phrases meant to draw algorithms towards them and rank your product pages on top of the search results.

They'll achieve this by conducting a very thorough keyword research and will select the highest ranking ones for the purpose. They'll choose the appropriate placement of long-tail and the highest ranking ones to give your Amazon A+ pages the best ranking results while keeping the metadata brief to fit into the character/word limits.

Search Engine Optimization

Most of the internet's traffic starts with a search engine. So, if your product page isn't visible to a potential customer in the first few examples of a Search engine results page, then you're likely to miss out on their purchase and patronage. Your high rankings depend squarely on how well optimized your A+ content is for search results. Optimizing your content to not let you lose a customer just because they couldn't see your offering early on in a SERP is something our Amazon A+ listing services do well.

We keep ourselves up-to-date with the latest changes to the algorithms behind the search engines so that you'll get the most accurate optimization always. We especially focus on Amazon's A9 search algorithm to get your pages' ranking up on the platform itself.

We'll audit your present content, including tables, charts, and images for SEO, and make the necessary adjustments for better performance. We'll bake SEO into your content strategy as well so your fresh Amazon A+ content will perform from the get-go. We'll even do periodic reporting to give you a clear picture of the impact the strategy is having to better aid your business-decision making.
The Benefits Of Our Amazon A+ Listing Content Writing Services
QuikTek Info's A+ writing services have been designed with your needs in mind. We consistently fine tune them to deliver maximum benefits to you in every aspect of your business, adopting the latest technologies and methodologies that are available for the most profitable outcome. They will give your products the visibility and appeal they need to not just stand out in the marketplace but also leave a mark in the minds of all your customers in terms of the experience they had shopping on your site.
We'll curate every Amazon A+ page of yours to appeal to the broadest range of customer tastes. Those that want to read through the entire content and those that want to decide based on the highlighted text and a few detailed images. It will give you excellent conversion rates with high CTRs and low bounce rates that an eCommerce business needs to shoot ahead in terms of sales figures.
You'll also gain the benefit of pages that are optimized for the highest ranking probability. We will meticulously select the images and text matter for your Amazon A+ pages based on the results of our keyword research and competitor analysis. By selecting the most effective keywords and phrases for your content, and placing them in positions where they will yield maximum value, we'll be turning your content into an algorithm magnet that every search engine will be able to locate easily and every customer will be able to query.
We'll avoid the fluff that is bound to bore your customers and not provide any value to them nor your selling efforts. Our Amazon A plus listing writing services include on-the-point product descriptions that provide facts about those products in an easy to digest manner while also being detailed.
We'll bring our creativity to the forefront when formulating your bespoke brand story. It will contain all of the vital elements to maintain the attention of the user while expressing your vision to them and why they should buy from you. Our selection of the overall theme, background image, page layout, and other applicable elements will be with the intention of increasing brand image, awareness, appeal, trust, and value. Your Amazon A plus listing will have a brand story that reflects the very essence of all that your business is about in a beautiful manner.
QuikTek Info consists of not only experts adept at writing but also at performing high-end image editing. We'll choose a photo for your product that brings out its uniqueness and best features in an attractive and palatable manner from a database of your choice. Our experts will also scour the internet for such an image if it's found to be missing in your database.
Once the sets of photos are selected, they'll get to work on enhancing them by adding sophisticated edits. Your Amazon A plus content's image portfolio will have the capability to make any visitor want to click the buy button based on what they see. For the page background and other requirements, we also have in-house graphic designers who'll work with the latest in graphic design software to create awe-inspiring and impactful graphics that'll promote your brand by using its color scheme and design.
Thus, by utilizing our Amazon A+ listing content writing services, your dreams of building and running a successful Amazon business will be realized due to the innumerable benefits on offer. And you'll get it all in an affordable package that won't break your budget but only your deadlock in gaining market share and visibility.
Some More Benefits Of Outsourcing Your Amazon A+ Listing Requirements To Us
The benefits we have to offer to you with our A+ content services doesn't end with the ones mentioned above.
By outsourcing your A+ content requirements to us, you'll also gain: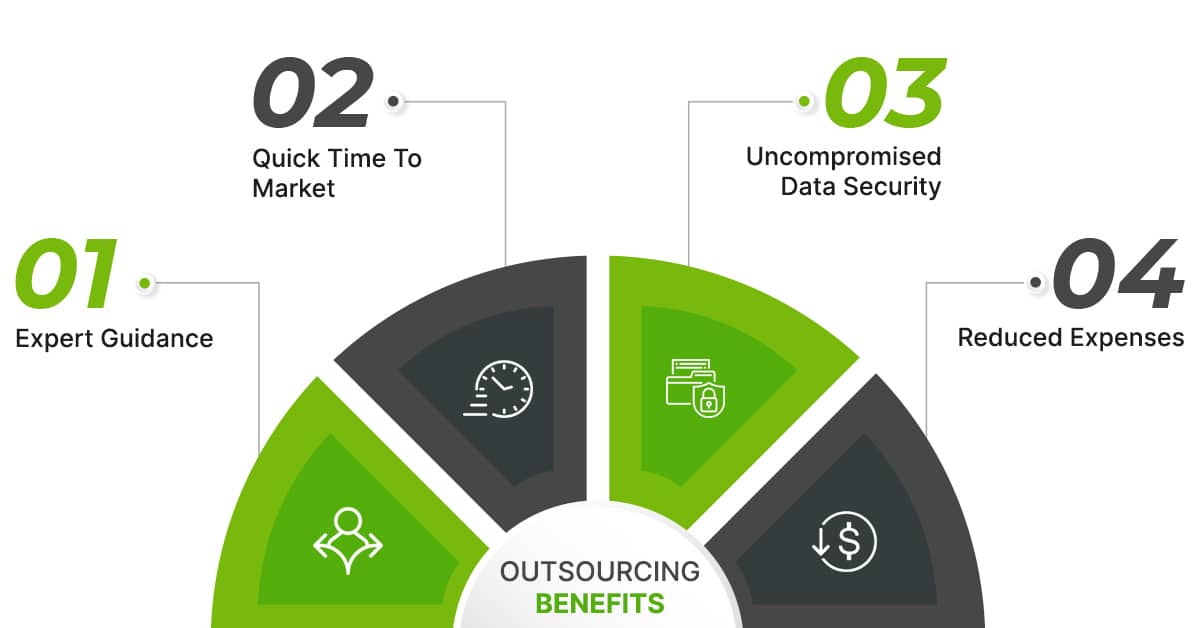 Expert Guidance

Those new to selling on Amazon either as a seller or vendor are likely to be perplexed with the myriad of options and conditions applicable to their A+ pages. As a company that's experienced in the industry for years, we can help you with the entire pipeline, starting from setting up the account to developing and deploying an effective strategy for your business. Our Amazon A plus listing services can provide the necessary guidance for newcomers and even established businesses that need a rebranding and refresh to escape the doldrums in their current progress.

Quick Time To Market

Our experts work at speeds that favor your product pages going online before others to gain the valuable early to market advantage. Being ahead of your competition in the space means people buying from your site before others', thus giving you the edge in sales numbers.

Uncompromised Data Security

While eCommerce pages aren't vulnerable to shoplifters in the traditional sense, they are certainly so for hackers who may steal your data or corrupt it. Understanding the importance of data security, we conduct our business of Amazon A+ listing services by fortifying our databases and equipment against attacks. We use the latest in data security software and operational protocols to ensure that your data remains only where it's supposed to and doesn't fall into anyone else's hands. Both you and your customers can be confident of respective data staying protected at all times.

Reduced Expenses

As someone selling products, you'll already be operating on tight profit margins. Add to that the uncertainty of markets and other factors that could further hit them. With QuikTek Info, you'll gain the affordable Amazon A plus listing writing services that will not puncture your budget but instead help increase your profit margins. Our services are sculpted to remove any unwanted processes and we bring in the advantages of economies of scale and offshore currency exchange rates. Together, they reduce the financial footprint of our services, thereby leaving you with more for your business.
Get Graded A+ In Customer Satisfaction With Our Amazon A+ Listing Content Writing Services
eCommerce is becoming an ever increasing part of people's lives because of the many conveniences it offers, which amount to increased customer satisfaction. With QuikTek Info's Amazon A+ page writing, you can be the eCommerce business that's providing that satisfactory shopping experience to them.
With our technical and industry experience behind you, your A+ content will make your customers' time on your pages worth cherishing, and give you the kind of returns on your investment that's worth rejoicing. Our domain expertise in all aspects that's related to Amazon A+ content, delivered in a timely and affordable manner, makes us your ideal partner in your Amazon entrepreneurial venture.
Contact us now at mail@quiktekinfo.com or on these numbers: +1 585 283 0055 (US) / +44 203 514 2601 (UK) and exclusivity in your Amazon page content that works wonders for you.
FAQ
How long does it take Amazon to approve A+ content?

The typical period for A+ content approval by Amazon is seven days. However, that is not a rigid number and can change depending on a variety of factors. There are instances where content has gained approval from the company's side in a matter of hours.
What factors influence the rate of A+ content approval by Amazon?

Amazon insists on A+ content adhering to its content regulations. Furthermore, external legal compliance also comes into the picture that's pertinent to the market of operation. Content that is not deemed too controversial, or a seller that has a good track record in terms of operating on the platform will experience swifter approvals. The period of submission also plays a role, with busy periods like the holiday season delaying approvals.
What are Amazon A+ modules?

To hasten the creation process of A+ content, Amazon provides content modules that are templates containing image and text spaces, all laid out in specific layouts and formats. There are 15 in total that you can choose from, and they can be used in varying combinations on your pages to get the construction and effect you desire. They are customizable, allowing for the text and photos of your choice to be added.
What's QuikTek Info's USP with respect to Amazon A+ Content Listing?

QuikTek Info is an all-in-one solution provider for your Amazon A+ content needs. We have years of experience and experts who are well versed in the field who can work on all your A+ pages' aspects and deliver accurate and appealing content that is SEO friendly and very detailed. We also add high-end photo editing for your product and other images to help them shine through the crowd. And we provide all these at affordable rates to keep your ROI high.